Daniel J. Cepela, MD
Hand, Wrist, Elbow, Shoulder & Orthopedic Trauma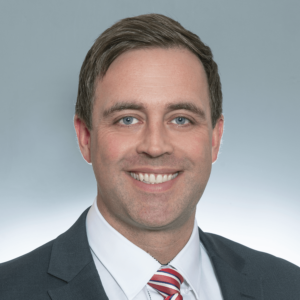 A native of Ann Arbor, Michigan, Dr. Daniel J. Cepela is a board-certified, fellowship-trained orthopedic surgeon specializing in hand and upper extremity surgery.
His specific interests include the treatment of arthritis, compression neuropathy, Dupuytrens Contracture, and trauma, as well as arthroplasty and arthroscopy of the elbow and shoulder, including complex and revision cases.
Dr. Cepela received his medical degree from the University of Cincinnati College of Medicine in Cincinnati, Ohio. He completed his internship and residency in orthopedic surgery at Albany Medical College in Albany, New York.
Dr. Cepela then completed his hand, upper extremity and microvascular surgery fellowship at the University of California, Davis School of Medicine, in Sacramento, California.
He is a member of the American Society for Surgery of the Hand and the American Academy of Orthopedic Surgeons.
Interests
Hand Surgery
Arthritis
Compression Neuropathy
Dupuytren's Contracture
Upper Extremity Trauma, Including Cut Tendons and Nerves
Shoulder Arthroplasty, Including Complex and Revision Cases
Medical Degree
University of Cincinnati College of Medicine, Cincinnati, OH
Internship/Residency
Orthopedic Surgery Residency, Albany Medical College, Albany, NY
Fellowship
Hand, Upper Extremity & Microvascular Surgery, University of California, Davis School of Medicine, Sacramento, CA
Memberships
American Academy of Orthopaedic Surgeons
American Society for Surgery of the Hand
Dr. Cepela is available to see patients at the following locations:
Main Clinic: Suite 220
Physical Therapy: Suite 108
4100 Lake Otis Pkwy
Anchorage, AK 99508
17025 Snowmobile Lane, Suite 102
Eagle River, AK 99577
3505 E. Meridian Park Loop, Suite 101
Wasilla, AK 99654